From El Alto to La Paz in just 16 minutes. On the skies of Bolivia.

In 2014 the president of Bolivia, Evo Morales, inaugurated the yellow line of the longest and highest cable car ride in the world, located in La Paz. This project is considered a work of remarkable engineering and architectural importance.

The yellow line, with its 169 cabins operating at 4,000m above sea level, has revolutionized the way of traveling between La Paz and El Alto. It manages to transport 3,000 travelers an hour between the two locations, allowing us to reach new destinations and shorten the distances between people.
The journey on the cable cars of the yellow line is just impressive: the city of La Paz embraces its passengers, showing them its entire enormity.

Emmedue has contributed to the construction of this new way of traveling in La Paz by providing a secure solution for the construction of the highest station in the world (3.600m above sea level), which has become a touristic and commercial magnet.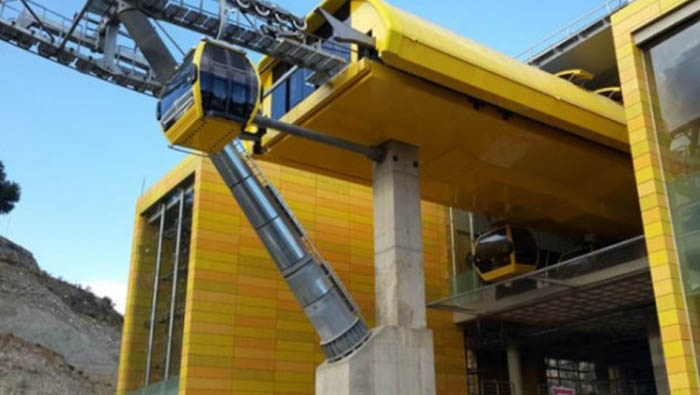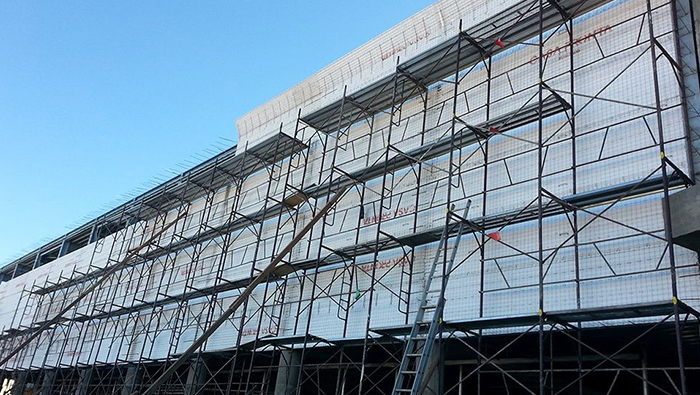 The Emmedue Advanced Building System, thanks to the Emmedue single panel, was able to guarantee high flexibility in the design choices, favoring the maximum versatility of the structure. In fact, the system offers a complete range of elements. For the construction of the yellow line station, the Emmedue single panel in expanded polystyrene was used, enclosed by a double-galvanized steel mesh joined by connectors, which is, then, completed directly on site with two layers of concrete.
This construction element is ideal for load-bearing walls, partitions, curtain walls, floors and roofs in both civil and industrial projects.
The versatility and high compatibility of the Emmedue Building System with all the other building systems, have made it possible to integrate the panels with the large windows that give the desired transparency to the structure. This allows people to admire the city from the majestic building called the "Mirador".
​The adaptability of the Emmedue System to the other construction systems is such as to allow the Emmedue products to be used also to complete concrete or steel structures.
FACTS AND FIGURES
| | |
| --- | --- |
| Project Management: | D. Contreras & Taller de arquitectura |
| Partners: | J. P. Gonzales and D. Chanove |
| Architects: | S. Contreras, E. Calle, |
| | G. Belmonte, C. Escalante |
| | |
| --- | --- |
| Surface area: | 5.500 sqm |
| Built surface: | 5.265 sqm |
| Year of the project: | 2013 |
| Year of completion: | 2014 |
Cable Car Station
La Paz, Bolivia
lat. 16°31'6.124'' S
long. 68°9'0.461'' W
View map