Efficiency and quality to build a cutting edge reality with top-quality materials, creating a work of art from the future.

Green Tower is located in the southern part of the city of La Paz, in the heart of the city's commercial and residential development, a building of the highest quality, located in the emblematic Calacoto district in Ballivian Avenue. A total of 46 floors have been built, consisting of 17 floors with offices; 17 floors with apartments, and several penthouses; 6 floors with lobbies, shops, restaurants, gym, and six parking floors for public and private use. Green Tower covers a built-up area of 55,000 square meters with a height of up to 150 meters. The various leisure areas such as shops and restaurants present all facilities needed for families and for formal and informal meetings. The newly built flats and offices offer all expected comforts for family / business with top-quality finishes.

Not only the tallest building in the country but also the most modern in South America, the project was considered to be a work of considerable engineering and architectural importance, and on top of that the most important aspect of this project is the use of the Emmedue Building System, which is considered a pioneer system in the Bolivian construction industry.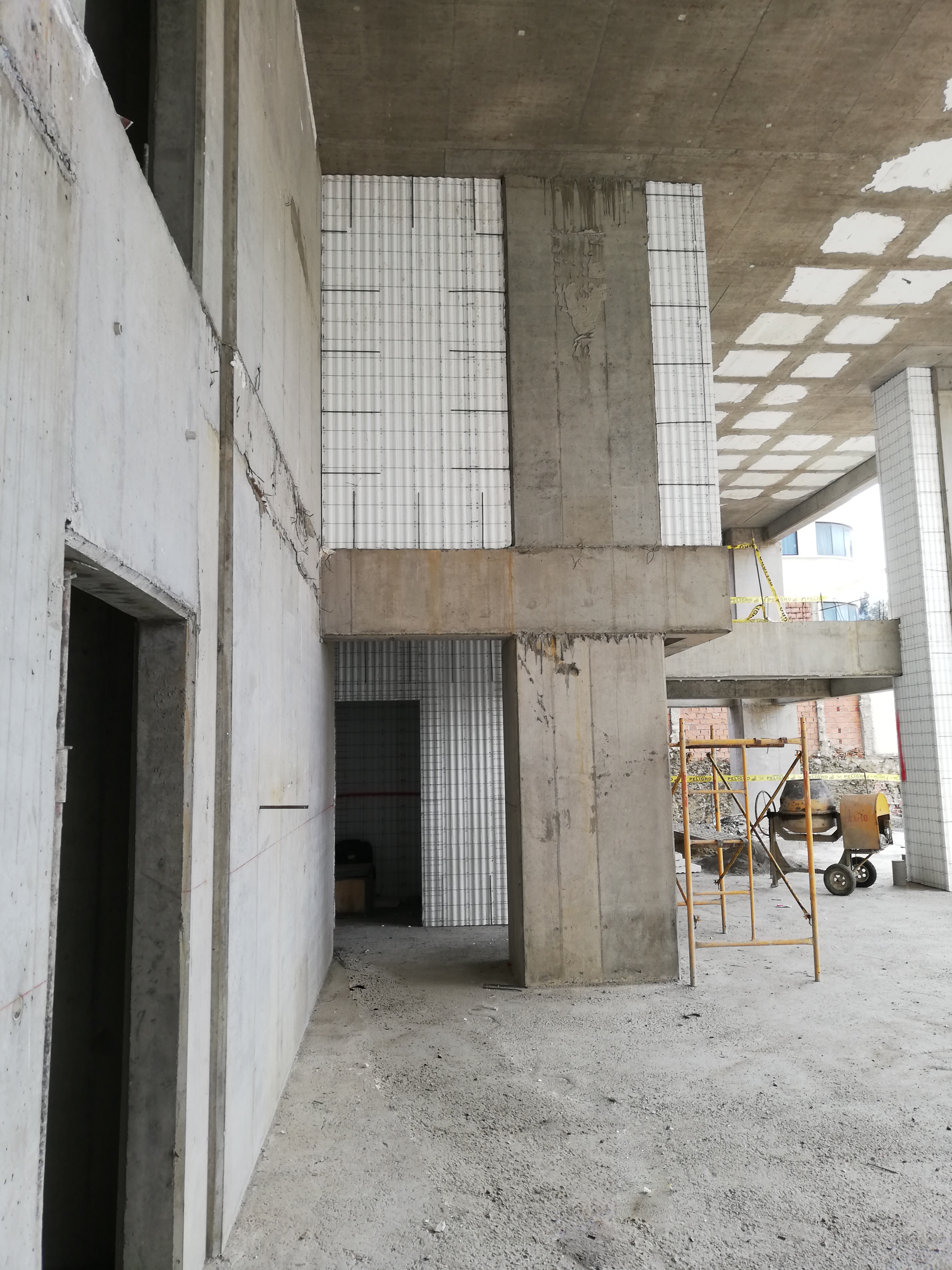 The Emmedue Advanced Building System has been chosen for its ability to combine efficiency and construction quality, guaranteeing the rapid construction of safe buildings with excellent seismic and thermal-acoustic resistance and longevity. It should also be noted that the Emmedue System is particularly effective in a place with a very high degree of seismicity such as Bolivia, ensuring excellent resistance even in presence of the most devastating earthquakes.
In addition to the above mentioned, Green Tower is a pioneer in obtaining LEED (Leadership in Energy and Environmental Design) certification in design and construction in Bolivia awarded by the US Green Building Council, certifying that it is a sustainable project committed to caring for and protecting the environment, using eco-efficient materials, and having automated systems to achieve energy efficiency and reduce environmental impact.
FACTS AND FIGURES
| | |
| --- | --- |
| Builder: | Casa Pronta S.A. |
| Typology: | Multistoreys |
| Year of construction: | 2017-2021 |
| Built-up area:  | 55.000 sqm² |
| | |
| --- | --- |
| Height:  | 150 m |
| Floors:  | 46 |
| Apartments:  | 85 |
| Offices:  | 52  |
Green Tower
La Paz, Bolivia
lat. -16°53'8.4085'' S
long. -68°08'1.5488'' O
View map